Developing the Comprehensive Research Plan
"Tea with Melvin Hall" continues with discussion on the "variables of significance" that impact student retention.   Usually psychological studies (and academic interventions) focus on the individual student but many impactful variables are beyond the student's control. How do we account for them? In this informal lunch-time conversation, Dr. Hall expounds on the work of Egon Brunswik, Cameron Fincher and his own 40+ years career as an educational psychologist and STEM Program evaluator.  These conversations are being used to inform the Comprehensive Research Plan of the Analytic Hub. Dr. Hall will focus on THRIVE and it's integration into our emerging model.

The next Tea with Melvin Hall will be Thursday, October 21 at 12:30-1:00 with Q&A from 1:00-1:15.
Join Zoom Meeting
https://vsu.zoom.us/j/81773460223?pwd=ZDI3QkxOL0k1M1VBTkVZUUhyaTZkZz09
Meeting ID: 817 7346 0223
Passcode: 918686
Discussion Slides
Psychometrics Short Course with Dr. Steven Culpepper
The Analytic Hub is sponsoring its first Psychometrics Short Course.  Dr. Culpepper is an Associate Professor in the Department of Statistics, Beckman Institute for Advanced Science and Technology at the University of Illinois at Urbana-Champaign. He is also editor of the Journal of Educational and Behavioral Statistics. 
Course group coming soon on STEM Central.
Post-Course Annotated Notes
STEM Central
The ultimate goal of the STEM-US Center is to understand not only WHAT academic interventions are effective in helping HBCU students succeed but also WHY they work. While, the Center is administratively housed at Morehouse, the theoretical framing for the investigation of interventions and data interpretation and analysis is modeled on previous work done at Virginia State University.
As director of the Center's, Analytic Hub, Talley will lead a team of post-docs and graduate students from various HBCU's on methods to identify, replicate and scale best practices for STEM persistence and retention. One primary goal is to inform HBCU faculty and administrators, from up to as many as 50 HBCU's, on data-driven and theoretically framed models that consider the student's prior background and current learning context. The next step will be to disseminate the most effective interventions that will increase retention across all STEM disciplines and improve graduation rates to above the national average.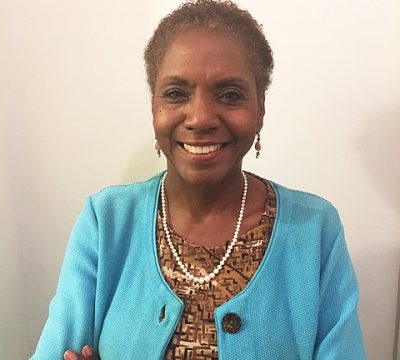 Cheryl Talley, Ph.D. - Director
Danielle Dickens, Ph.D. - Co-director and Faculty Training Coordinator
Kendall Brooks, L. D., & Talley, C. (2020, December 11). Examining Academic Coping Strategies Among Black American Students in Terms of Math Resilience

https://doi.org/10.31234/osf.io/ebqc5

Talley, C. Scherer, S., Hill, O. (2020). Improving educational outcomes with a values-based intervention, transformative learning and resilience. In:

A human values pathway for teachers- Developing mindful practices in education

. S. Parahakaran, S. Scherer, T. Reddy. Springer

Accepted


  Scherer, S., Hill, O., Talley, C. (2020).  Mindfulness and Silent Sitting in the Classroom. In: A human values pathway for teachers- Developing mindful practices in education. S. Parahakaran, S. Scherer, T. Reddy. Springer Accepted

  Tope-Banjoko, T., Davis, V., Morrison, K., John Fife, S., Hill, O.W., PhD., and Talley, C.P. (2020). Academic Resilience in College Students:  Relationship between Coping and GPA

Anatolian Journal of Education

, 5(2), 109-120.

https://doi.org/10.29333/aje.2020.529a

 

 Davis, V., Harris, T.S., Talley, C. (2019). Using expectancy value theory to target African American STEM Students. Understanding Interventions Journal. 1(10),

https://www.understandinginterventionsjournal.org/article/9885-using-expectancy-value-theory-to-target-stem-persistance

Talley, C., Fife, J., Harris, T., & Hill, O. (2015) Increasing Achievement by Strengthening Resilience: An Ecologically-based Intervention for African American Students, In The Race Controversy in American Education, edited by Lillian Dowdell Drakeford. Santa Barbara: Praeger, pp. 163-190
HBCU STEM Undergraduate Success (US) Research Center
2021 Faculty Research Fellowship Program
The Faculty Research Fellowship Program offers HBCU STEM faculty members assistance with training in conducting social science/education research. Our focus will be joint publications on the efficacy of STEM interventions, but participants will also be introduced to co-creative scholarship, a process that is more than collaboration but true community building. The program will encourage faculty productivity by providing a host of textual and data analytic tools gleaned from HBCUs from across the country. 
Learn More